Professional Broadcaster Training
Stream Your Events Live
Advertisers
Professional studio
What Is Apollo Streams?
Apollo Streams stands at the forefront as the most advanced sports recording and live streaming system globally. Our cutting-edge technology empowers individuals to live stream their games seamlessly, while also offering features like slow motion instant replays, personalized scoreboards, and post-game highlight uploads. These highlights can be enjoyed, downloaded, and shared by the team, family, friends, and scouts, creating a dynamic and engaging sports experience for all. Moreover, with Apollo Streams, you have the opportunity to play advertisements, display corporate sponsors, and generate revenue for your program. This unique feature allows you to leverage your sports broadcasts to create additional funding and support for your team and its activities. With our comprehensive suite of tools and opportunities, Apollo Streams truly revolutionizes the way sports enthusiasts experience and participate in the world of live streaming and broadcasting.
Furthermore, Apollo Streams takes pride in its Jr Broadcasting Program, meticulously designed and guided by industry professionals. This unique program provides aspiring young broadcasters with exceptional mentorship and hands-on training, offering them a head start in their broadcasting careers. With Apollo Streams, the possibilities are limitless, enabling sports enthusiasts to elevate their passion for the game to a whole new level of excellence.
ENDORSED BY INDUSTRY PROFESSIONALS
Apollo Streams has garnered enthusiastic support from NBA World Champions, football and soccer legends, and esteemed broadcasters from major teams such as the Los Angeles Lakers and the Golden State Warriors. These endorsements serve as a testament to Apollo Streams' transformative capabilities in the field of sports broadcasting.
"I've seen many tools in the world of broadcasting, but Apollo Streams is a game-changer like no other. It provides the opportunity for everyone to see every game and allows young broadcasters to engage in the art of storytelling, filming, and broadcasting. This will engage audiences like never before. That's why I had to become part of the team." - Mike Smith (Former NBA player, a 3-time Emmy award winning broadcaster and current commentator for the Utah Jazz)
"I think one of the hottest things happening in our industry right now is what's going on with Apollo Streams..." - Alema Harrington
REAL game footage
Watch the thrilling conclusion as these two teams go head-to-head in the 2022 High School Volleyball State Championship! Watch in amazement as one student takes charge of the entire production, seamlessly switching between three camera angles and capturing breathtaking slow-motion replays from the net. Meanwhile, another student skillfully captures the electric atmosphere of the crowd, all while filming live using just cell phones connected to a single cell phone hotspot and our cutting-edge Apollo Streams software. Don't miss this impressive showcase of talent and technology in action!
Multiple Angles and Slow Motion Replays
Capture the game from multiple angles and capture slow motion replays from each camera angle. Play them back instantly during the game's live stream.
After the game, automatically upload your favorite replays (now highlights) to the Apollo Streams Network website so players, fans, scouts and more can "like", download and share your highlights for free.
Jr Broadcasting Taught By Professionals
The Apollo Streams' Jr Broadcasting Program is a groundbreaking initiative that aims to empower and educate high school and college-aged students in the art of sports broadcasting. Led by the esteemed Mike Smith, a former NBA player, a 3-time Emmy award winning broadcaster and current commentator for the Utah Jazz, the program holds the promise of providing aspiring young broadcasters with invaluable insights and guidance from many of the industry's most seasoned professionals. Learn more...
FEATURES
· Access high-definition recording and live streaming camera equipment.
· Leverage multi-camera live streaming software for broadcasting to various online platforms and social media.

· Enjoy the capability of live slow-motion instant replays and easy sharing of highlights from multiple camera angles.

· Enhance your setup with gimbals, allowing you to control several cameras through a single wireless controller using an iPad.

· Incorporate Picture in Picture functionality, effortlessly adding a second camera angle and adjusting its size and position on the screen.

· Utilize the innovative patented tripod for 360-degree rotation and forward/backward tilting.

· Monetize your content by integrating advertising, including commercials and sponsor logos, to generate revenue for your program.
· Personalize your scoreboards and integrate the Scorebird feature, complete with a running clock.
· Harness the power of zoom using all three iOS lenses (wide-angle, regular, and zoom) or seamlessly integrate ANY HDMI camera via the Accsoon SeeMo device.
· Make use of diverse media assets such as player spotlights, video clips, graphics, and more.

· Interested? Explore our Online Store today!
Game Changing partners with Apollo streams
Accsoon SeeMo
With the Accsoon SeeMo device, you can seamlessly integrate ANY camera featuring an HDMI port into the Apollo Streams system. Whether your camera supports 8K recording or not, you can effortlessly capture replays, showcase them in slow motion, and also gather highlights for an exceptional live streaming experience. Our cutting-edge technology ensures you harness the finest capabilities available in the market, providing you with a top-tier broadcasting experience.
SCOREBIRD
The Scorebird device seamlessly connects to the scoreboard control panel in your stadium. Once both your Scorebird device and Apollo Streams equipment are linked to the same network, the individual managing the event's scoreboard will also have control over the scoreboard through your Apollo Streams app. This comprehensive control encompasses managing scores, timeouts, and even maintaining a running clock!
DJI
While DJI's reputation has primarily centered around their exceptional drones, their prowess in image stabilization is equally impressive. What might surprise you is how we've seamlessly integrated our Apollo Streams software with DJI's OSMO gimbals to enhance your footage stabilization. By coupling this innovation with an Xbox or Playstation controller, you can efficiently control multiple cameras remotely, all from a single location. It's the fusion of DJI's image mastery and our Apollo Streams ingenuity, delivering an elevated and comprehensive experience.
Test out our Apollo Streams App for FREE!
Curious how it all works? Test out our Apollo Streams app for free! Follow this link to download our app from the iOS App Store, test out the features; set up your scoreboard, switch between cameras, test out the instant replays, play ads with some fun media clips and more. When you're ready to go live, contact us to create an account. We'll get you set up so you can start streaming for free to ANY platform of your choice.
Compare Us With ANYONE for FREE
Whether you're comparing the cost of our system or feature set against the competition, the choice is clear!
There isn't another system in the world that can touch Apollo Streams when you compare the cost/features/ease of use.
With industry partners like Apple, DJI and Microsoft, you know you're getting a rock solid solution that has been developed by some of the top minds in the industry.
Don't just take our word for it. Download our Apollo Streams App to your iPad and test it out for FREE!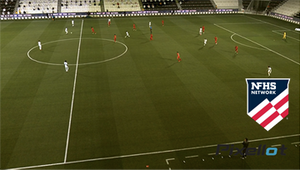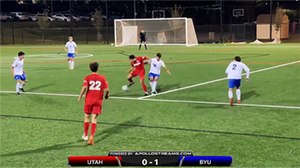 Automatic Cameras Worth It?
"The pandemic created a sudden & urgent need for live streaming throughout the State of Utah and around the country. Schools were obsessed with being able to tell their communities "you can watch our event online" to cover their bases of allowing people to view their events. What ended up happening along the way is that the obsession to tell people they could live stream clouded their ability to understand that the viewer experience is very important. The first time that I saw NFHS in action was watching a basketball game. One of the teams was full-court pressing and the robotic cameras didn't know where to follow the "action" so the cameras were bobbing around, and you couldn't tell what was going on in the game. I have watched several other schools attempt to live stream football, soccer, and volleyball using NFHS. The viewer experience is terrible! 
At Corner Canyon High School, the viewer experience is our #1 priority."
 - Rob Geertsen, Charger TV
(5,000 weekly live viewers)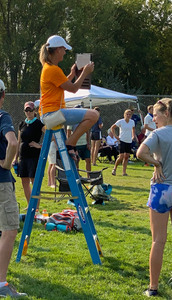 Stop going to extraordinary lengths for a bad shot...
We've seen this more often than we care to remember... people going through extraordinary lengths to get a better, unobstructed angle only to produce wobbly, shaky video that still doesn't get you where you want to be. And let's not forget the hassle of carrying such equipment on and off the fields... There's a better way and we'll show you how to get there...
AN ENTIRE PRODUCTION STUDIO IN A BACKPACK
NO EXPENSIVE CAMERA EQUIPMENT
Forget the expensive camera systems that grow obsolete each year. With the Apollo Streams app, you can be set up and ready to stream in HD with the phone from your pocket and iPad in no time flat – Really! That's all it takes!
SET UP IN LESS THAN 3 MINUTES
No more wires and and twisted cables. You can be set up and streaming in less than 3 minutes! Enjoy a simple setup that anyone in your organization or team parent can easily handle. And best of all... it fits in a small backpack!
INCREDIBLE HIGH TECH FEATURES
Control 9 different cameras all situated on our patented carbon fiber tripods with an Xbox or Playstation remote. Capture slow motion instant replays, zoom in/out remotely, apply a customized scoreboard, play ads and more. Do all this from the comfort of your chair.
FUNDRAISING OPPORTUNITIES
Don't lose viewers during game delays, halftimes, and intermissions, Play Ads and make money! We even have an amazing fundraiser program that will fund just about every need your team has! It doesn't get any easier and we doubt you've ever had a more successful fundraiser before. This solution is amazing! Contact us for more information.
RISE ABOVE THE COMPETITION
Gone are the days of dragging ladders, scaffolding or difficult to set up 30 ft poles onto the field to capture your kid scoring the perfect shot. Gone are the days of enjoying the game – only to have your view and your recording interrupted by cheering fans standing in the way. Our patented carbon fiber tripod extends up to 9 feet and folds down to fit into a small backpack.
YOUR FANS CAN WATCH FOR FREE
Don't lock your streams up forcing grandma and grandpa to waste money paying for streaming solutions to watch your events! Grow your audience and get as many people watching your games on free services like Facebook, YouTube and 30+ more custom RTMP options! We prefer making money from advertisements... not grandma and grandpa.
BYU players watching replays on the field
BYU players couldn't wait to watch the replays after the game... they're all crowded around the iPad watching slow motion replays during halftime! There's even a player from the other team joining in on the fun.
Testimonials
Working with Apollo Streams has been incredible for our program's brand awareness. At our last tournament we were able to bring in over 15,000 views through our live streams! The ability to connect with friends and family across the country, and to position ourselves amongst other Ultimate programs as a leader in live streaming, has been an incredible value add for recruiting, sport advocacy, and advertising opportunities. It also helped the country see how good our team really was and helped us receive our first #1 ranking in the country.

Bryce Merrill, BYU Ultimate
When it comes to streaming live baseball games, Apollo Streams is the solution every parent and coach has been waiting for. There are options out there that give fans a play by play update, but they do not have the ability to stream the games live. As a coach and parent of three boys playing baseball, I miss out on so many games because of scheduling conflicts. To have the ability to watch live and recorded games would be amazing. I'm asked all the time by other parents if we have the ability to stream the games live, and this is the solution we have been waiting for!

Daryle Stafford, American Fork HS Baseball
I started photographing sports in 1988, over the years I've seen many innovations in the way we watch and capture these images. Apollo Stream's new technology is useful in so many places at every age level from little league to the collegiate level. The most exciting thing is it's an investment that any parent or organization can afford.

Kent Sorensen, Photographer
This was our first time working with Apollo Streams.  It was an incredible fundraiser!  The Apollo team made it so simple for us.  They are friendly, helpful and understanding.  The product is amazing and pretty much sells itself!  We look forward to doing this fundraiser again!  Thank you, Apollo Streams!

Allison Dean- American Fork High School
Have Questions? Give Us A Call!
In the current fast-paced world, getting in touch with a real person can be quite challenging. However, we're proud to be different. At Apollo Streams, we are committed to raising the bar once again. Reach out to us and experience the difference - give us a call at 801-492-6296 Our dedicated team is here to assist you and ensure a personalized and exceptional experience with our services.